Welcoming to the Ferring Dental Practice team
ROSS DRYBROUGH BDS MFGDP(UK)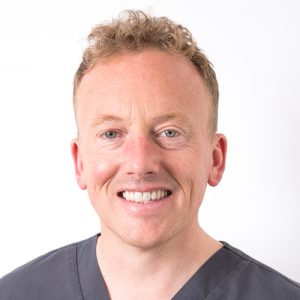 Dip Implant Dent RCS Eng. Adv Cert
GDC No. 68021
We are super excited to introduce Ross, he is passionate about providing amazing solutions to fill gaps where teeth were once present. Ross qualified from University Newcastle upon Tyne in 1992. He has since gained additional qualifications, both in general dentistry and also Dental Implantology, from the Royal College of Surgeons in London. He is a very experienced local Implantologist who has recently given up training fellow dentists in Implantology across the UK….which is great news for us as he is now available to provide amazing dentistry solutions here at Ferring Dental Practice for our lovely patients!
What does this mean for you as a patient?
It means we can provide more options in house, saving you travelling too far for your treatments and enabling our team to provide more of the very best 21st century dental treatments.
What are dental implants?
A dental implant is a titanium metal rod which is placed into the jawbone. It is used to support one or more false teeth. In practice, both the false teeth and their supporting rod are known as 'implants'.
How long does treatment take?
Your dentist will be able to give you a rough timetable before the treatment starts.
Usually the permanent teeth are fitted 6 to 9 months after the implants are put in, but many implant systems now allow the time to be as short as 3 months.
Some teeth can now even be fitted at the same time as the implants (known as immediate implants) but you should check with your dentist to see whether these are suitable for you.
Have further questions?
Any questions you may have, just ask one of the team or ask your dentist next time you come in to see your dentist.